New recording project from Inspire Worship Co. in 2022
Inspire Worship Co. is a community of Christian songwriters from the Piedmont triad area under the parent company and 501c3 nonprofit organization Inspire Creative Company.  We are a refuge for artists, inspiring artists to grow in community and share the Gospel through creative works.  The Gospel is our message, art is our language.  
Here at Inspire, our first priority is always to pour into our artistic community first.  Our creative output is a result of our time spent in community with Jesus and other artists.  When we take time to be filled with the Word of God in community with other artists, we can pour into creative works.  As this creativity flows out of us, it can overflow into our community to spread the Gospel of Jesus through our creative works.  
Our songwriters at Inspire Worship Co. have been actively writing and performing a large number of new songs over the past two years. Jesus commands in Matthew chapter 5 that as His followers, we shouldn't hide the light that God has placed within us, but "...let your light shine before others, that they may see your good deeds and glorify your Father in heaven." (Matthew 5:16) As we considered these words, we would like to record an album of our current music to share the Gospel with others outside of live performances.  In order to do this, we need your help.  Will you partner with us in the following ways?  
PRAY:  Please pray for our artists; for continued spiritual growth and outpouring of the Holy Spirit in their lives.  Please also pray for this project to succeed financially and musically.  Pray that the Gospel would make a tangible difference in the lives of our community through these songs.  
DONATE:  In order for this project to become a reality, we need to raise $5,000- $10,000 to professionally record 5-10 songs.  We already have a donor willing to kickstart this fundraiser with $5,000 towards this project!  Please consider partnering with us by donating to this as a special project for Inspire Worship Co.  All donations are tax deductible as we are a 501c3 organization. (This funding for this project is not a part of our regular operating budget.  Funds raised for as a part of this campaign will be allotted specifically towards Inspire Worship Co. recording projects.) Donations can be made on this web page (above) or by mailing a check to Inspire Creative Company, 2828 Windy Crossing, Winston Salem NC 27127  (please write "Recording Project" in the memo). 
Thank you for supporting our artists.  If you have any questions do not hesitate to contact us here. 
Rachel Hickling, Inspire Creative Company Executive Director 
Faith J. Marks, Inspire Worship Co. Director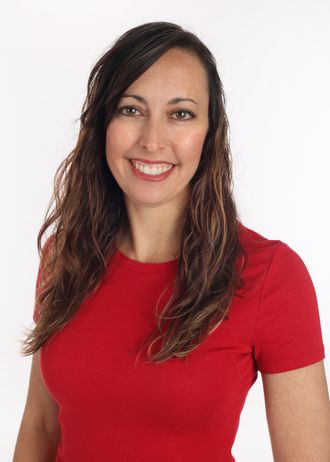 "

I joined Inspire in the spring of 2021, and I knew I had found my tribe! I have been uplifted, encouraged, and strengthened in my short time with them, and I know that God brought me to this exact place at this time in my life." - Jennifer Frame
PREORDER & DONATE HERE
Donation only
Donate a custom amount towards the upcoming Inspire Worship Co. Recording Project
Read more…
2022 Album Digital Download only (Preorder)
Receive a download code to digitally download a copy of the upcoming Inspire Worship Co. CD as soon as it is finished!
Read more…
2022 Album: CD
PREORDER a physical copy of the upcoming 2022 album from Inspire Worship Co. (includes digital download)
Read more…
From our songwriters
"I want to tell you about a writing session that sticks out in my memory as especially impactful. This was the session where we wrote 'Walls are Gonna Fall' with John Rhodes and Gene Vance... I was secretly discouraged, wrung out and from this season that I was in, where the walls seemed to be insurmountable challenge after challenge, discouragement, disappointment, loss, transition... all of the above. I remember John opening the session by saying that we needed to write about 'walls falling' so we did! We poured over Joshua 6, the passage where the Israelites walked around the city of Jericho and applied it to our lives and the walls we were facing. Afterward I remember singing ever so softly in my office, at my house at the piano, in the car, all around town 'these walls are gonna fall down, we are gonna shout loud...' with a wavering voice, and just the little ounce of faith that I had left in Jesus. These words were prophetic. Now over a year later, God did help us overcome as he always does. This song edified my faith at a hard time and for that I'm thankful." - Rachel Hickling